Cook's Club Calviá Beach: A Trendy Oasis for Beach Lovers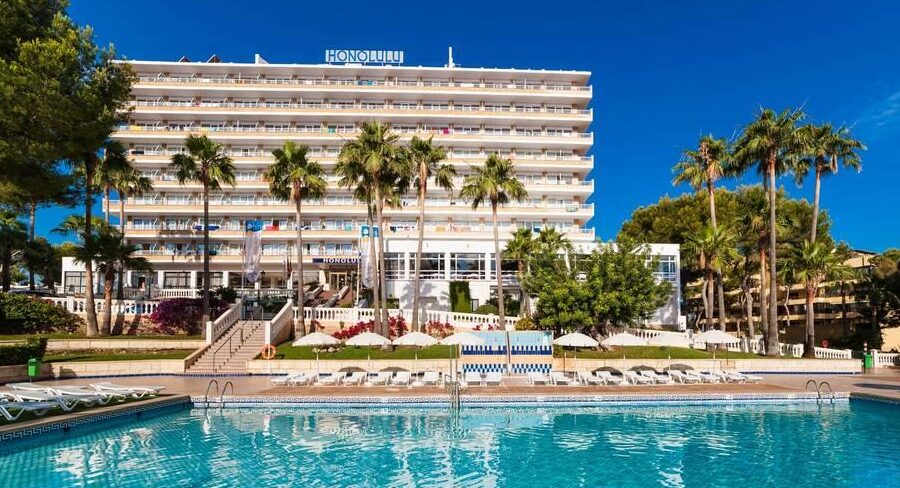 Cook's Club Calviá Beach is a vibrant and trendy hotel located in the heart of Calviá, Mallorca. This stylish beachfront oasis is the ideal destination for those seeking a combination of relaxation, entertainment, and modern design. In this article, we invite you to discover the highlights of Cook's Club Calviá Beach, where you can indulge in stylish accommodations, savor culinary delights, and soak up the beach vibes.
Discover Cook's Club Calviá Beach: The Perfect Blend of Style and Relaxation
Upon arrival at Cook's Club Calviá Beach, you'll be captivated by the contemporary design and laid-back atmosphere. The hotel's trendy décor, featuring a mix of natural elements and bold colors, creates a welcoming and energetic ambiance. Located just steps away from the pristine Calviá Beach, you'll have direct access to the crystal-clear waters and powdery sand.
Modern Accommodations at Cook's Club Calviá Beach
Cook's Club Calviá Beach offers modern and stylish accommodations that cater to different preferences and budgets. From cozy rooms to spacious suites, each unit is designed with contemporary furnishings and thoughtful amenities. Enjoy the comfort of plush beds, sleek bathrooms, and private balconies with views of the pool or the Mediterranean Sea. Whether you're traveling solo, as a couple, or with friends, you'll find a room that suits your needs.
Gastronomy and Cocktails: A Culinary Delight at Cook's Club Calviá Beach
Culinary enthusiasts will be delighted by the gastronomic offerings at Cook's Club Calviá Beach. The hotel features a variety of dining options, including a stylish buffet restaurant and a selection of à la carte venues. Indulge in a wide array of international and local dishes, prepared with fresh, locally sourced ingredients. From breakfast to dinner, the talented chefs will take your taste buds on a journey of flavors. In addition, the hotel's bars serve an impressive selection of cocktails, wines, and spirits, perfect for enjoying a refreshing drink by the pool or at the beach.
Beach Vibes and Entertainment at Cook's Club Calviá Beach
At Cook's Club Calviá Beach, the fun never stops. Immerse yourself in the vibrant beach vibes and enjoy a variety of entertainment options. Relax by the pool and soak up the sun on the comfortable loungers, or head to the beach for a refreshing swim in the turquoise waters. The hotel's entertainment team organizes daily activities and events, including live music performances, DJ sets, and themed parties, ensuring there's always something exciting happening.
Whether you're looking for relaxation or adventure, Cook's Club Calviá Beach offers a range of facilities and services to cater to your needs. Stay active at the fitness center, rejuvenate at the spa, or explore the nearby attractions with the help of the hotel's concierge. With its stylish atmosphere, prime beachfront location, and exceptional amenities, Cook's Club Calviá Beach is the ultimate destination for an unforgettable holiday experience.